How many midwives are there in Australia?

Author: HealthTimes
There are 33,490 midwives and dual registered nurse midwives practising in Australia (according to data from the Nursing and Midwifery Board of Australia).
Midwives are in high demand in Australia with the government and governing bodies warning of severe staffing shortages in nursing and midwifery by 2025.
Subscribe for FREE to the HealthTimes magazine
Midwives play a vital role in healthcare, not only during the labour process, but providing antenatal care, support, advice and education for new families.
Prior to the mid 2000's, anyone wanting to become a midwife had to first gain a nursing qualification. Since the introduction of direct entry Bachelor of Midwifery programs in the mid 2000's, individuals can become midwives without also being a qualified nurse.
Since 2012 the number of midwives in Australia has increased by almost 70%, from 2,142 to 3,616. While the number of midwives has been increasing in recent years, the number of dual registered nurse/midwives has seen a drastic decline, dropping by approximately 22% from 38,308 to 29,874. This decrease may be due to the introduction of 'recency of practice' standards which mean that midwives must be actively working in midwifery to maintain their registration.
The following graphs show the number of midwives and dual registered nurse/midwives in Australia from June 2012 to June 2015.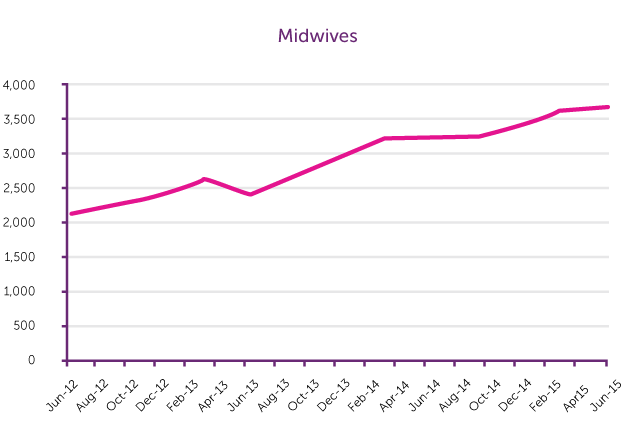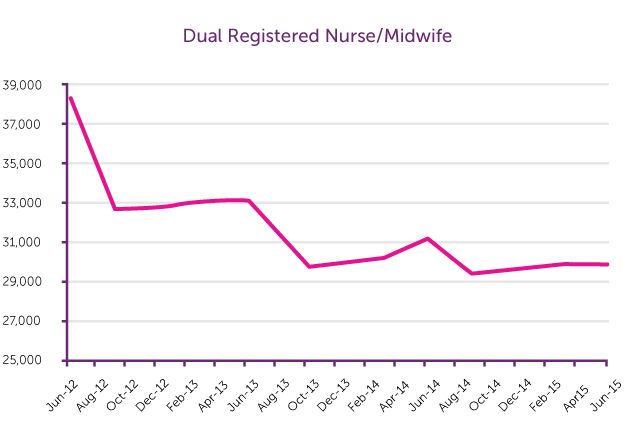 The graphs below outline the number of midwives and dual registered nurses currently registered by State, data as of June 2015.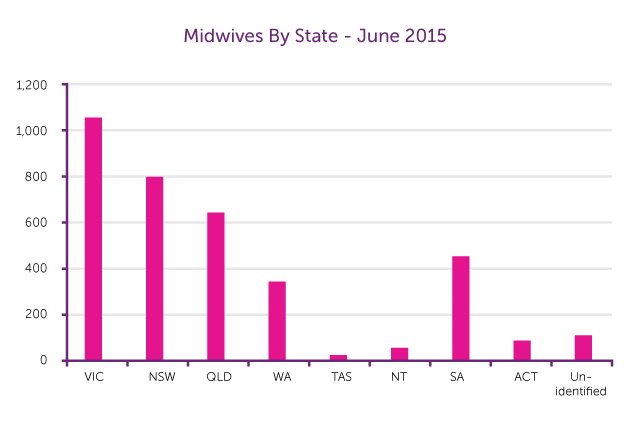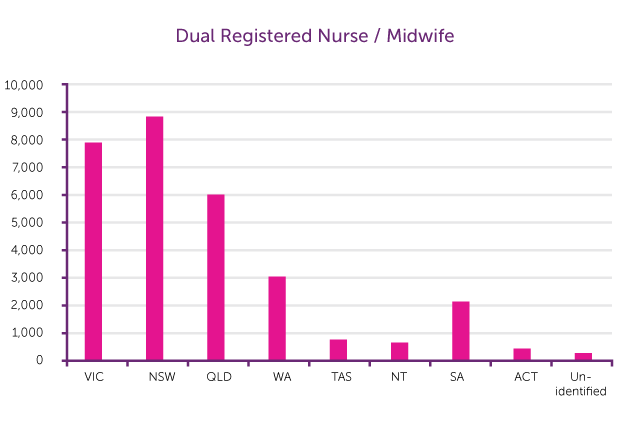 Comments
Email to a Friend